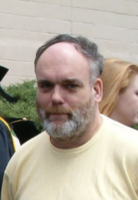 John E. Nolan
John E. Nolan, 68, of Troy, passed away on Monday, May 16, 2022 at Berkshire Medical Center in Pittsfield, MA.
Born in Troy, he was the son of the late Frederick and Mary Norman Nolan, Sr.. He received his Bachelor's Degree in Accounting.
John worked as a Clerk for NYS Department of Taxation and Finance. He had also worked for many years at the Troy Boys & Girls Club.
He was an avid Bingo player and especially enjoyed going to Bingo at the Troy Boys & Girls Club as well as at Troy Atrium Bingo.
John is the beloved brother of Harold Nolan of Watervliet, George Nolan of Troy, Phillip Nolan of Troy, Mary Jane Ashley of Stillwater, Bettyann Turner of Troy and the late Frederick Nolan, Jr.
Calling hours will be held on Monday, May 23, 2022 from 4:00 p.m. to 7:00 p.m. at the Morris-Stebbins-Miner & Sanvidge Funeral Home, 312 Hoosick Street, Troy, New York 12180.
Burial will be held in Eagle Mills Cemetery, Brunswick on Wednesday, May 25, 2022 at 11:00 a.m.
Please express your Condolences by using that tab on this website.